At A2B we have a clear purpose… creating confidence in people's plans.
We believe in shaping, inspiring realities for tomorrow, in growing our business and in making the world a better place.
Our people are integral to the success of A2B. Their ambition, innovation and commitment to our strategic objectives are essential to achieving our purpose.
Search all jobs
Careers at A2B
Our dispatch technology is deployed globally and our expertise in payments is embraced by retailers and the Taxi industry throughout Australia. A2B is home to brands including 13cabs, Cabcharge, EFT Solutions, and MTI. In support of professional Drivers and their Passengers, we provide class leading and cutting edge technology to 96% of Australia's 22,500 Taxis as well as to Taxis in 50 cities throughout North America, Europe and New Zealand. Our 13cabs Taxi network is the largest in Australia directly supporting around 10,000 vehicles and 40,000 Drivers. A2B is an Australian ASX listed company.
Our culture
A2B understands the immense value that a culture of diversity and inclusion can provide. That's why we aim to operate with the highest levels of inclusivity and dignity, making a genuine commitment to creating an environment that fosters respect for all. We're proud to be an employer of choice, and do all that we can to make sure that every member of our team feels safe and supported at all times.
Diversity and inclusion
At A2B we value diversity and inclusiveness in the workforce. We recognise that it is the diversity of viewpoints and experience that drives our ability to attract, retain, motivate and develop the best talent and deliver the highest quality services to our customers. A2B's greatest assets are our people, and we are committed to creating an environment where all employees have an opportunity to realise their potential and contribute to our success.
Rewards and benefits
A2B offers a variety of rewards and benefits to our staff, including:
• Annual flu vaccinations
• Novated vehicle leases
• Discounted fuel cards
• Discounts across over 100 retailers like Specsavers, Coles, Myer and JB Hi-Fi
Employee assistance program
A2B provides benefits that enhance the lives of our people both inside and outside of the workplace. Our employee assistance program is available to all staff. It provides access to free confidential counselling sessions to help our people manage family or work-related concerns including communication issues, goal setting, and planning for major life events or changes.
Competitive salary
A2B offers competitive salaries to ensure we attract, retain and reward top talent.
Induction and orientation
Induction training and orientation for new starters is an important step of our onboarding process. All new staff members are given the information that they need to succeed in their specific role. A2B's induction program includes our "Taxi University" which provides an opportunity to learn all aspects of the business, including understanding and using A2B's many products and services, our brands and importantly training and time in the 13cabs Contact Centre.
Health and safety
At A2B we are committed to protecting the health, safety and welfare of our people. All staff are provided with training and A2B has established a system for notification and management of hazards, incidents, injuries and emergencies.
Hear from our people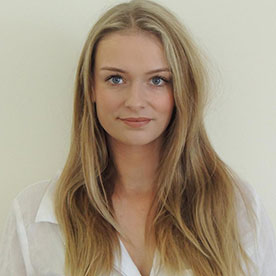 Joanna
Sales Administrator
"I love interacting with our drivers on a daily basis, from entertaining me with their stories on the road and what is going on with their families to bringing me in food they have brought from home. Getting to know the personalities behind the uniform is definitely a highlight and I never know what each day will bring."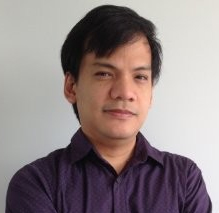 Camilo
Full Stack Developer
"The people are innovative. The leaders are visionaries and believe in the future of technology in the company."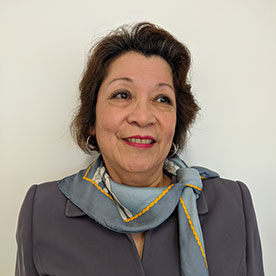 Elvi
Receptionist
"A2B treats its employees with dignity and respect and our concerns are addressed in a timely and satisfactory manner. This improves the quality of service to our valued customers. I have worked for A2B for over 24 years and I enjoy the variety of work on offer as its both challenging and fulfilling and I feel lucky and happy to be here."
At A2B we embrace our unique points of difference and we are proud of what sets us apart.